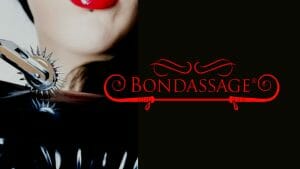 Learn How to Give Your Lover a
Slightly
Kinky Massage in Atlanta
We have an amazing deal for you – improving your own romantic life. Invest in our online courses nd you and your partner(s) will enjoy the benefits! Couples that play together stay together. Give your partner a light or very kinky massage from Bondassage and we have it at 50% for everyone in Atlanta. Learn kinky massage for couples and so much more! All for 50% off. Wouldn't you like to learn how to give your lover a kinky massage in Atlanta?
Give  Your Lover a Kinky  Massage and so much more kinky fun for couples. 
We have it on
sale for you 50% off.
Learn How to Give Your Lover a Kinky Massage in Atlanta. Save 50%! Ever wondered what it might be like to surrender? The Art of Bondassage® Course can show you the way. Kinky in Atlanta? Save 50%! Delight your lover and explore your erotic desires. We have our two Art of Bondassage® Courses at home use. Georgia residents save 50%! Learn The Art of
Bondassage
® in the privacy of your own home in Atlanta with our Online Course. Delight your lover!
Keep it hot and learn more techniques for connecting and making love. 
Whether you're looking to learn simple things to do with your hands like pinch, caress or spank! Or are ready to explore light bondage and the delights of submission. Save money by learning about the tools that professionals use. We have a great introduction to sex toys and what works well and how to use them.
The Art of Bondassage will show you how to get kinky. Allowing you ways to deepen that loving connection with your partner.
Note: The
Purchase
of
The Art of Bondassage Course
does not grant Certification. Nor are you given you permission to use the term Bondassage®. For Certification, please go 
HERE
.
Light bondage … sensory deprivation … sensual bodywork and erotic sensation play. If you're a new to kink we're delighted to be your guide on a journey of submission, exploration, and pleasure. If you are an experienced player, we are sure to have some tips and tricks that you may not have thought of yet.  
We have it on sale for you 50% off.
Learning the Art of Bondassage is a safe, fun, and creative way to stretch your boundaries. You get to learn and expand your sensual repertoire
"It has helped us fall in love with each other all over.  We learned how to have fun again in the bedroom."  ~ T & P, London
Letting go is the ultimate power. Bondassage is unlike anything you've ever experienced or even imagined.
It begins with you naked and kneeling … a leather collar around your neck. Padded cuffs
softly
binding your wrists and ankles.
Your eyes relax with a soft blindfold.
Lightly
secured to a
comfortably
padded massage table.
You begin to relax with a selection of curated sounds play through your headphones.
"We knew it would be good, but we had no idea how good it could be!" ~ Tom and Stacey, San Francisco
How to create a sensual scene that will leave you and your partner with a deeper connection
Access to the EXACT music we use in professional Bondassage sessions
Save a bunch of money with the links to
purchase
the tools and toys we adore and use
constantly
and that we know work
Guidance on surrendering and giving your power over to your lover
Instructions on being a loving, competent Dominant
The proven techniques we use to create comfortable bondage and powerful sensory deprivation
Intimate bodywork techniques (with videos)
Give your partner incredible pleasure
Imaginative and skillful sensation play techniques
How use to the toys that we adore for heightened pleasure
Sample Sequences to explore your sensual desires
And expand your loving connection with each other . . . all with a healthy sense of adventure, excitement, and fun.
We have it on sale for you 50% off.
Discover a whole world of delightful new sensations.
You'll learn how to use those beautiful toys you bought at Agent Provocateur. Have more fun and naughty adventures in your playtime!
"It was an amazing experience and a fantastic investment in our relationship." ~ Lawrence and Celia, New York<
We'll help you explore techniques and toys you've always wanted to try. We also introduce you to some toys that you may have never even heard of.
You'll find that it's easy to relax, let loose, and play.
Dunwoody sensual massage and sensual touch can provide many pathways to sexual excitement.
Explore Brookhaven and explore a range of erotic experiences in Atlanta proper.
Atlanta:
Bondassage
is an erotic massage that combines all the elements of sensual massage
.
In Atlanta there are bars, restaurants, coffee shops, and parks. But wouldn't you prefer some one-on-one time and receive an erotic massage? 
Atlantans are a friendly bunch! We are warm in our demeanor and are proud to live and work in a beautiful city. The green spaces in Atlanta are always nearby. Offering a slice of nature and a bit of sensual perfection when you join me for a kinky massage. And, Atlanta, Georgia is famous for our peaches! Learn kinky massage for couples in Atlanta. 
You haven't experienced Atlanta proper unless you've enjoyed an Atlanta style hot dog or a cold beer brewed with peaches
. The southern hospitality, the birthplace of Coca-cola, southern-style barbecue, a Hawk's game. , and a Bondassage massage in the Peachy City,
Atlanta is the capital of the U.S. state of Georgia. It played an important part in both the Civil War and the 1960s Civil Rights Movement.
Atlanta History Center chronicles the city's past, and the Martin Luther King Jr. National Historic Site
is dedicated
to the African-American leader's life and times
.
Downtown, Centennial Olympic Park, built for the 1996 Olympics, encompasses the massive Georgia Aquarium
.
Looking for Kinky Clubs or Kinky Karaoke? Here is a list of
Atlanta's best sex clubs and parties from EasySex
. And,
Kinked up in Atlanta
has a kinky Halloween extravaganza every year. Sign up for their newsletter to get the information when it is out for this year. There is so much fun available for couples in Atlanta who want to spice up their sex life.
We have it on sale for you 50% off.
Learn some tantra techniques in Atlanta.
Bondassage is an ecstatic exploration of your senses through light bondage, massage, sensory deprivation, and sensation play
. Learn kinky massage in Atlanta.